Welcome to Monster Hunter Rise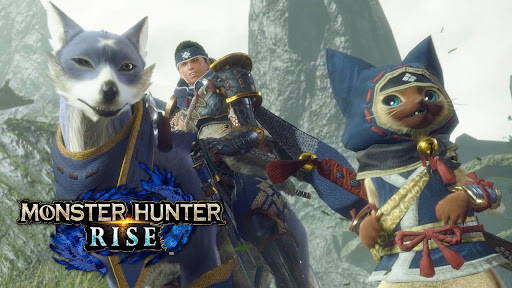 ---
Monster Hunter Rise is an action-adventure RPG—developed and released by Capcom. The game was released on March 26, 2021, on Nintendo Switch exclusively. However, Capcom has announced plans to release the game on Windows as well. It is planned to be released in early 2022.
If you have been waiting to play Monster Hunter Rise on your PC, then look no further. We have covered everything about the game in detail.

You play as the village's newest monster hunter in this game. It is set in the remote village of Kamura. The village elder Fugen receives word that large hordes of monsters are assembling, indicating the return of the Rampage.
The Rampage is an unusual event in which monsters of all kinds, who are generally hostile to one another, come together in a deadly stampede.
The Rampage nearly wiped out Kamura Village 50 years ago, and many inhabitants died as a result. Since then, the locals have been constructing fortresses and intensively training their hunters in case such a disaster occurs again.
It is your time to shine now. You have to prove yourself and save your village against these deadly monsters. Your goal is to prevent the destruction of Kamura village by opposing the Rampage.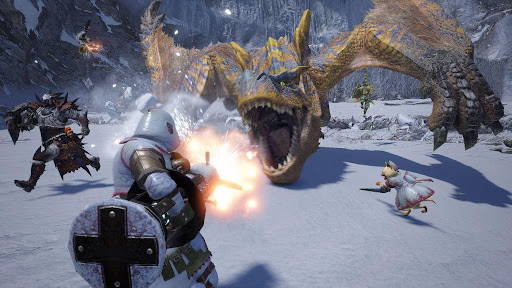 Just like previous Monster Hunter games, Monster Hunter Rise lets the player take up the role of a Hunter tasked with hunting or capturing big monsters while surviving their attacks utilizing a range of weapons, equipment, and environmental factors to attack and weaken them.
You must prepare by selecting one of 14 weapon types, equipping an armor set (each armor set has particular benefits), and storing potions, bombs, and traps before accepting a quest.
Successful completion of the quests results in loot, which is often in the form of various monster parts. They can be utilized to craft new armor pieces and weapons which are used to take on increasingly powerful monsters.
You will travel to a spot on the map where you must track down and hunt your target after you have accepted a quest and are ready to go.
However, as we know the maps in Monster Hunter games are massive, and simply walking to the monster will take a long time. This is where the Wirebug comes into play.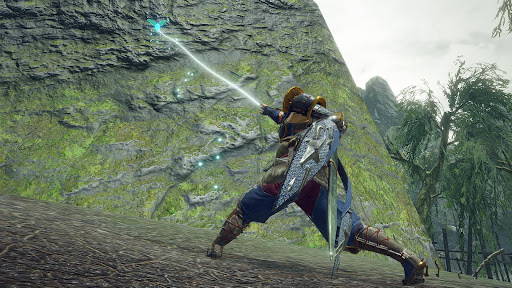 The Wirebug is a brand new feature added to the game. It is a grapple hook type of tool. It allows you to move efficiently through the surroundings and execute incredible combat maneuvers.
You may unleash airborne attacks and unique Silkbind Attacks when you combine your weapon with the Wirebug, which causes massive damage.
You will activate the Wyvern Riding mechanic after dealing enough damage to a monster. Your Wirebug will wrap its silk around the monster, allowing you to use it as a puppet to beat down other monsters for a short time.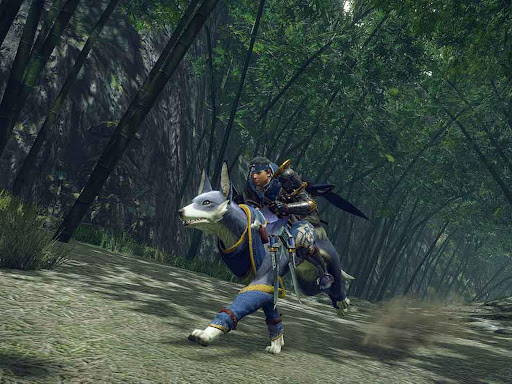 You will also have access to multiple companions in the game. One of the companions is named Palica (a humanoid cat) and the other companion is named Palamute (a giant dog). These companions will also assist you in your quest to fight against the Rampage.
Many classic monsters from the franchise are included in the game. They include fan-favorites such as Rathalos, Mizutsune, Tigrex, Zinogre, Nargacuga, Diablos, Anjaneth, Rajang, and many more.
Along with these old monsters, Monster Hunter Rise introduces some fresh monsters as well. Tetranadon, Goss Harag, Somnacanth, Bishaten, and a few others are the names of new monsters.
Magnamalo, a terrifying, explosive tiger is the main highlight of this game. He seems to be an integral part of the story. Magnamalo only appears during the time of Rampage, so he has some hidden connection with the Rampage.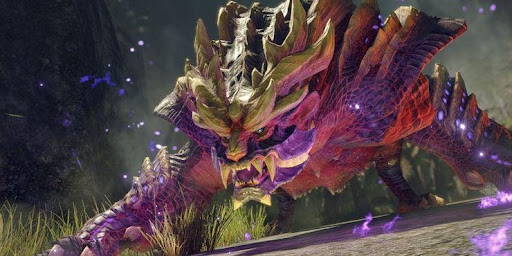 Speaking of monsters, do you want to own a cute chibi figurine of your favorite monster? Then look no further. Click here to purchase any chibi statue of your favorite monster.
These 4'' figures from Animegami Studios are based on the monsters from Monster Hunter World.
So what are you waiting for? Head to the website of Animegami Studios and spawn the monsters from The Old Forest in your room.
Monster Hunter Rise will contain two categories of quests, Village and Hub quests.
Village quests are single-player offline quests that can be helpful to teach newcomers how to play. They contain a lot of the story cutscenes. On the other hand, Hub quests are multiplayer quests that can be played both offline and online with up to four players. You can only choose one companion during the multiplayer quests however you can take both of them while playing offline.
In addition to the hunts, Monster Hunter Rise has introduced a new game mode called Rampage.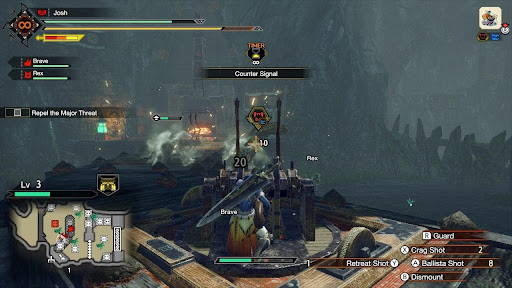 It is a survival tower defense game mode where the player must defend the village against a swarm of monsters. The player can set up traps, turrets, and all sorts of siege weapons to defend the Kamura Village.
The player must defend the gates until they defeat the leader of monsters or the time runs out. The leader of the horde is either a Major Threat or Apex. Major Threats are larger versions of normal monsters, and Apex monsters are the most powerful. Capcom has added new gimmicks, and they've enlarged their move sets.
You can also instruct NPCs to attack the monsters alongside yourself.
When and where will the PC version be released?
As of now, there is no official release date yet. However, according to the official statement released by Capcom, the PC version will be released in early 2022. They have also announced that Monster Hunter Rise will be released through Steam.
Capcom will likely announce the confirmed release date in the coming months. Fans are hopeful that the game will offer the same pre-order bonuses as the Nintendo Switch version.
In addition to the pre-order bonuses, there is a deluxe version of Monster Hunter Rise on Nintendo Switch. Various cosmetic items for the player, Palico, and Palamute such as additional face paint and hair customization options, and stances and gestures are included in the deluxe version.
This version will also be released alongside the base game at a slightly higher price.
Join our collectors' group on facebook for up to date information!