Terraria Forest Biome Resin Statue - Price Reveal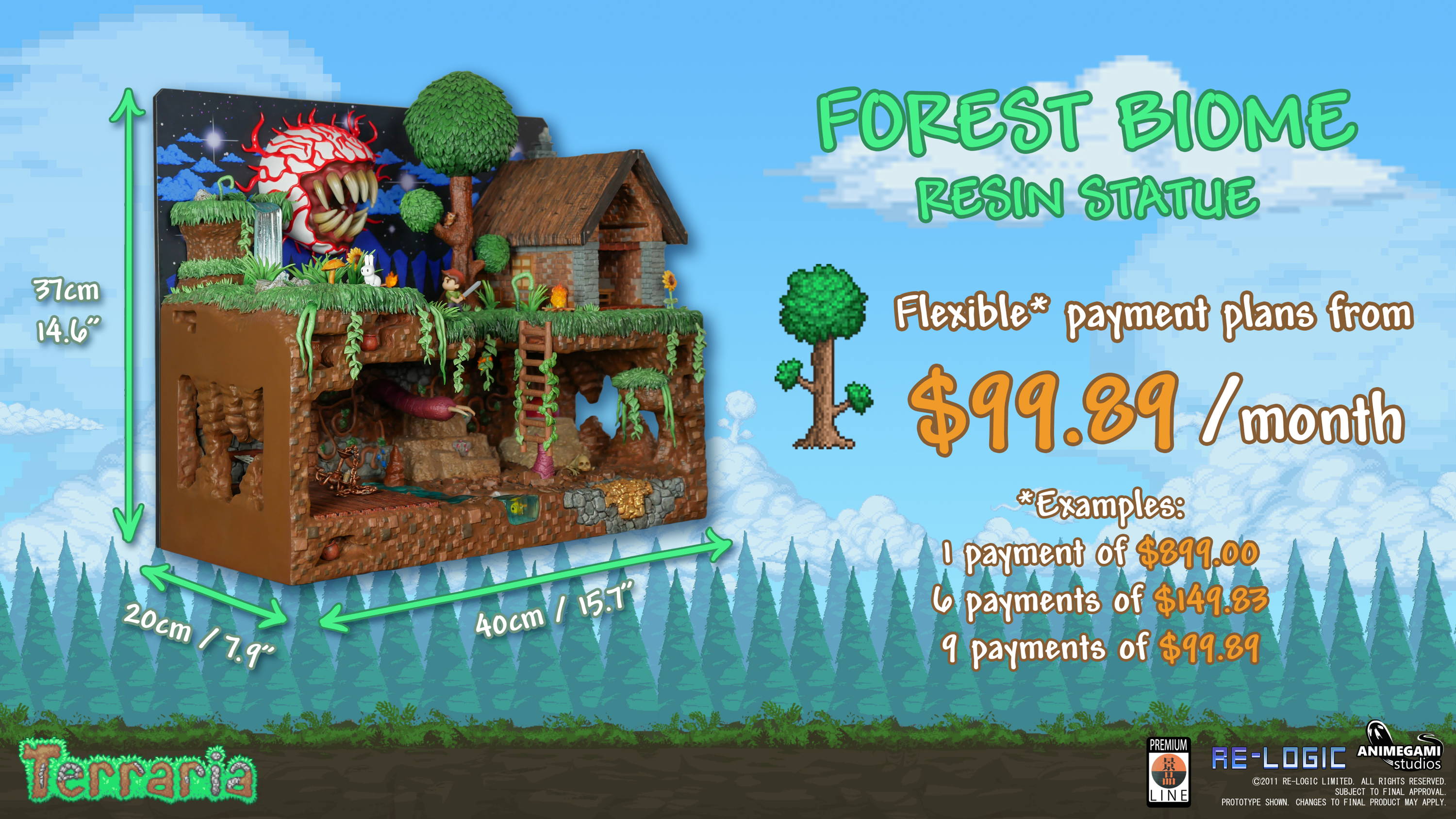 Animegami Studios is excited to reveal the NEW flexible pricing scheme for the Terraria Forest Biome resin statue.
As a company and collectors ourselves, Animegami Studios knows that the price ($899) is going to be higher than expected for many. With that in mind, we have put extra efforts in creating a new structure so that everyone can enjoy a detailed and premium statue which is only available in 999 pieces in the world without major financial burden.
Flexible makes it affordable
You will be able to own this unique and very limited piece starting from $99.89 / month with a payment plan of up to 9-month installments. Of course, you can also flexibly choose your own payment plan that better suits your financial capability, pay full upfront or any installments between 2 and 9 months. Again, we want to make sure that the control is on your side but regardless of how you pay it, you will be able to experience the same amusement to own such a premium statue.
12 months conceptualisation; 24 months overall Research and Development
Going into a bit more detail on the price itself, this piece has taken over 12 months to be conceptualised adding to a total of 24 months on concept, 3D development with full details, poly painting and extensive prototyping work to ensure the statue comes alive as planned. These are challenging times especially under the pandemic in which the costs of logistics and factory work have gone substantially up compared to years ago. After factoring all of these aspects, the price has to be set as the advertised one to balance the costs already incurred getting us here.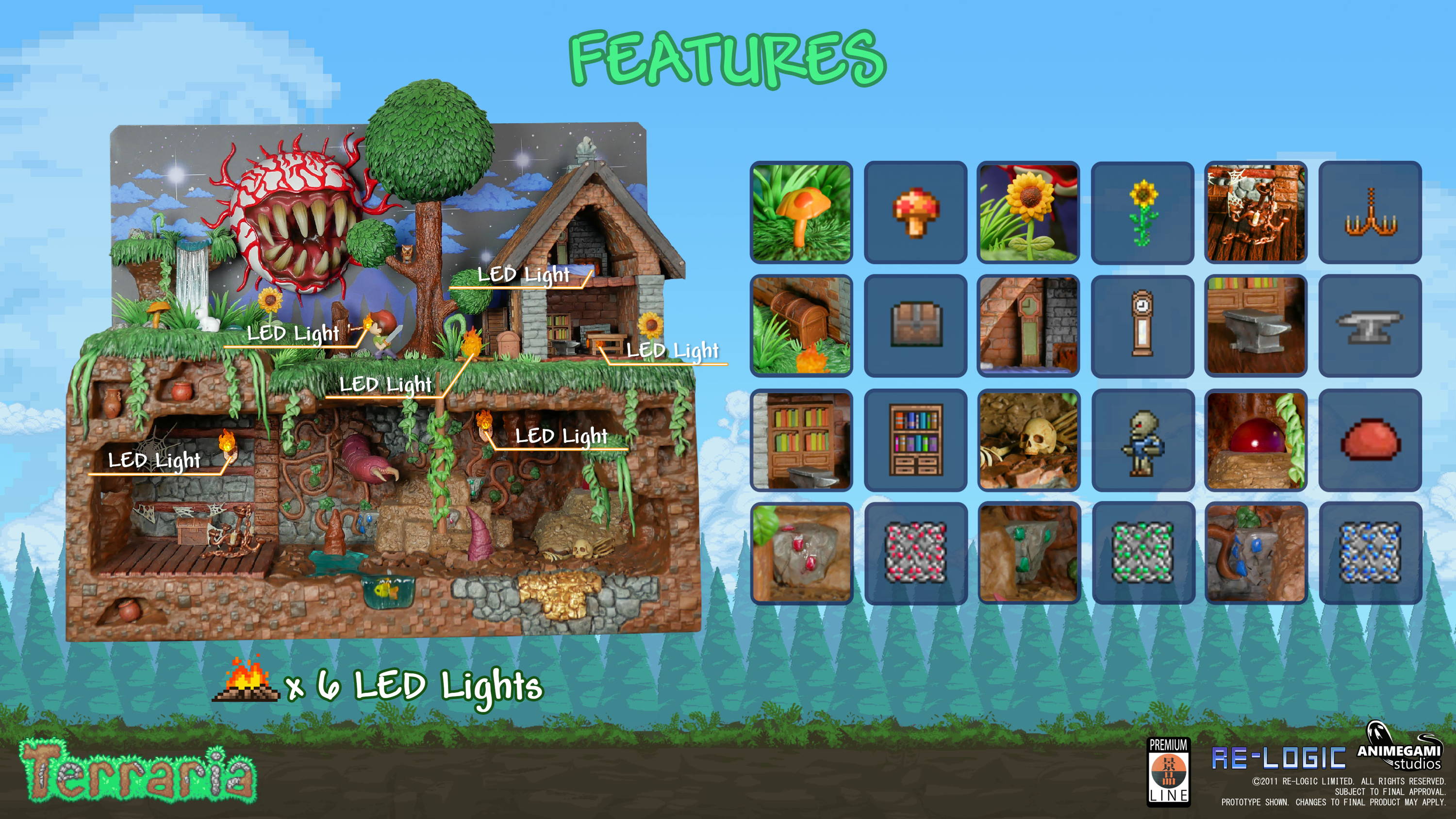 Enjoy double points!
We also offer double the points (equals to 1798 points) if you choose to pay upfront or in up to 3 months installments . This allows you to have an added benefit if you choose and are able to support us this way.
Examples:
Below 3 month installment - 1798 pts

4+ months - 899 pts
We hope that everyone can appreciate the labour of love that has gone into this piece and justify the price by its incredible level and amount of detail, time and commitment that our team was able to put into. Animegami Studios could not be more proud of the work and commitment from these amazing people.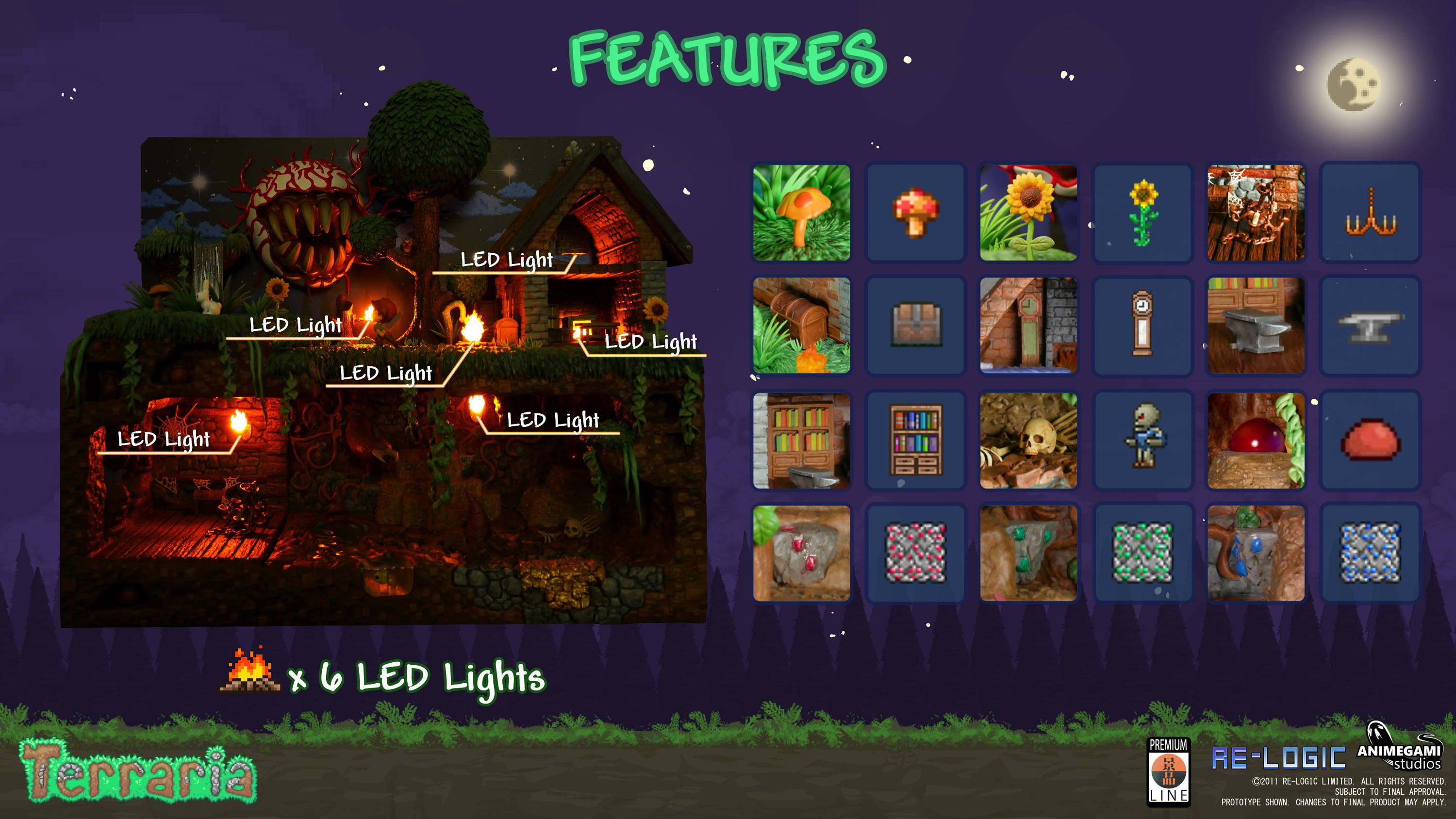 Join our collectors' group on facebook for up to date information!